Homemade goodness
April 4, 2014 at 7:54 am Leave a comment
Regular readers will know how much I love crewel embroidery and this retro design by Texan embroiderer Betty Crafter ticks all the boxes – lovely lettering, great colours and perfect sentiment! You can find more of her kits in the Betty Crafter Etsy shop and on the Betty Crafter blog (which is wonderfully subtitled "A Vintage Obsessitorium").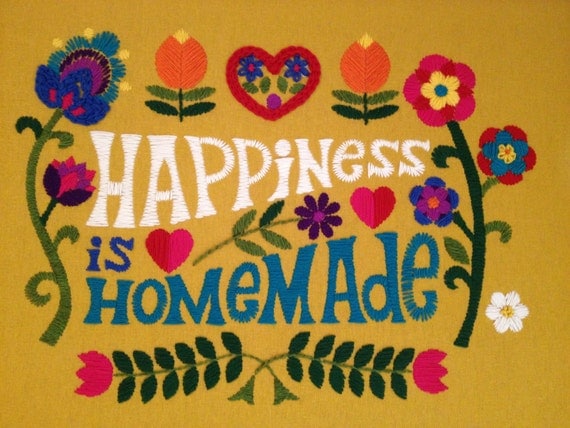 Image courtesy of Betty Crafter.
Entry filed under: embroidery, Pretty Things. Tags: 1960s embroidery, 1970s embroidery, Betty Crafter, embroidery design, embroidery kit, Happiness is homemade, retro design, retro embroidery, Texan embroiderer.