A feathery dress
May 1, 2014 at 8:12 am 1 comment
Our friend Erin has been busy making beautiful porcelain pieces – like this gorgeous bell person that she named 'Feathery dress'. You'll find a new batch of blissful ladies in the Erinswindow Etsy store every couple of weeks and lots of enticing pics on the Erinswindow Facebook page in between.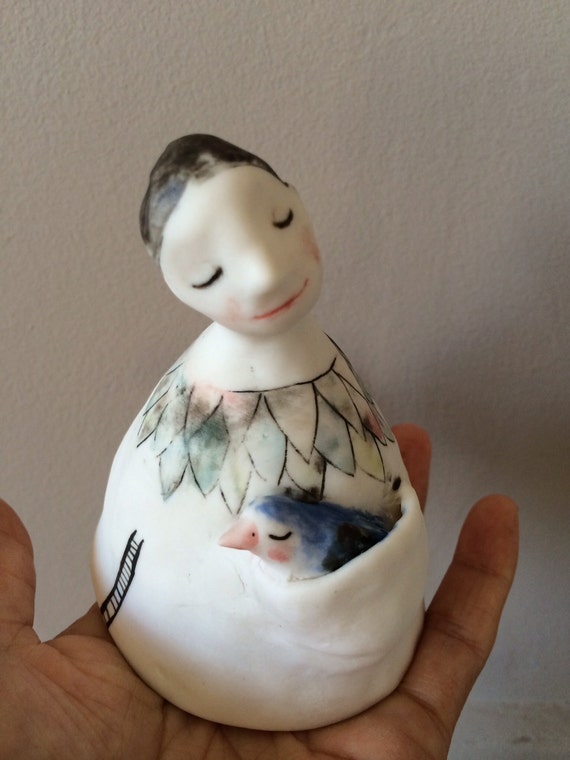 Image courtesy of Erinswindow.
Entry filed under: art, Pretty Things, Special people. Tags: bell person, Brisbane art, erinswindow, Etsy store, feathery dress, porcelain art.