GOMA markets – Edward and Lilly
July 15, 2014 at 7:38 am Leave a comment
The subject of today's stallholder feature is Edward and Lilly, the moniker of crochet and embroidery maestro Rebecca Cason. Rebecca is also one of the mainstays of Brisbane Brown Owls, a local group established to share craft knowledge and bring crafty people together – keep an eye on their blog if you want to learn a new craft as they run heaps of workshops on a range of topics.
Edward and Lilly embroidered brooches have been a familiar market sight, but look out this weekend for special crocheted bowls and jewellery – like the pendants below.
You can find Edward and Lilly goodies in her Etsy store and at the GOMA markets this Saturday 19 July outside the Gallery of Modern Art at South Brisbane.
I love my burnt orange crocheted brooch from this series!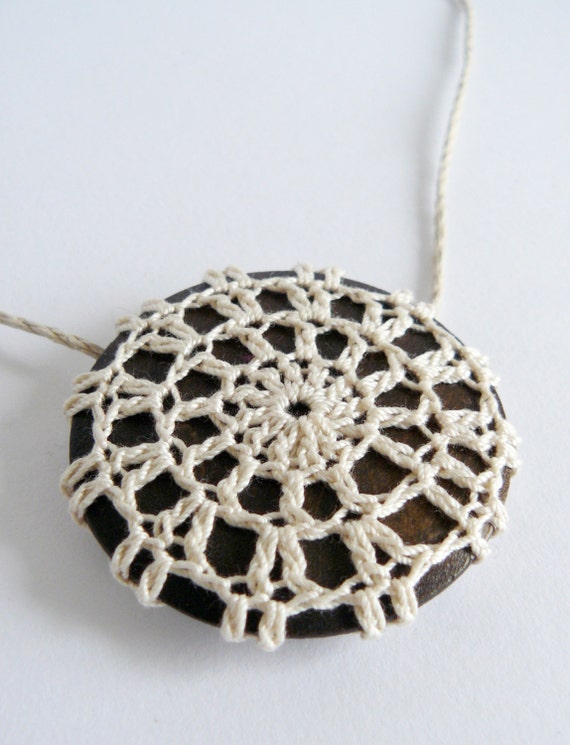 Images courtesy of Edward and Lilly.
Entry filed under: Pretty Things, Special people. Tags: Brisbane Brown Owls, crochet brooches, crochet necklaces, crochet pendants, edward and lilly, embroidered brooches, embroidered jewellery, Gallery of Modern Art, GOMA markets, goma winter design market, rebecca cason.